Have you tried Marvel Unlimited yet? It's your all-access pass to over 29,000 Marvel comics, available at your fingertips. Download our all-new, supercharged app on the App Store or Google Play today to enjoy your favorite stories just three months after they're in stores!
https://www.marvel.com/watch/trailers-and-extras/discover-the-all-new-all-different-marvel-unlimited-app
Marvel Unlimited is All-New and All-Different. With the same instant access to over 29,000 digital issues, including Marvel's exclusive Infinity Comics, told in visionary vertical format!
Today, we've unveiled the new and improved Marvel Unlimited, our ever-expanding digital comics subscription service that lets you carry the Marvel Universe in your hands. With an all-new streamlined design and enhanced curation, discover the latest and greatest comics stories just three months after they're in stores!
Read more comics than ever, uncover new corners of the Marvel Universe, and follow your favorite characters and series. Or, start your journey into comics with personalized recommendations that make this award-winning experience all the better.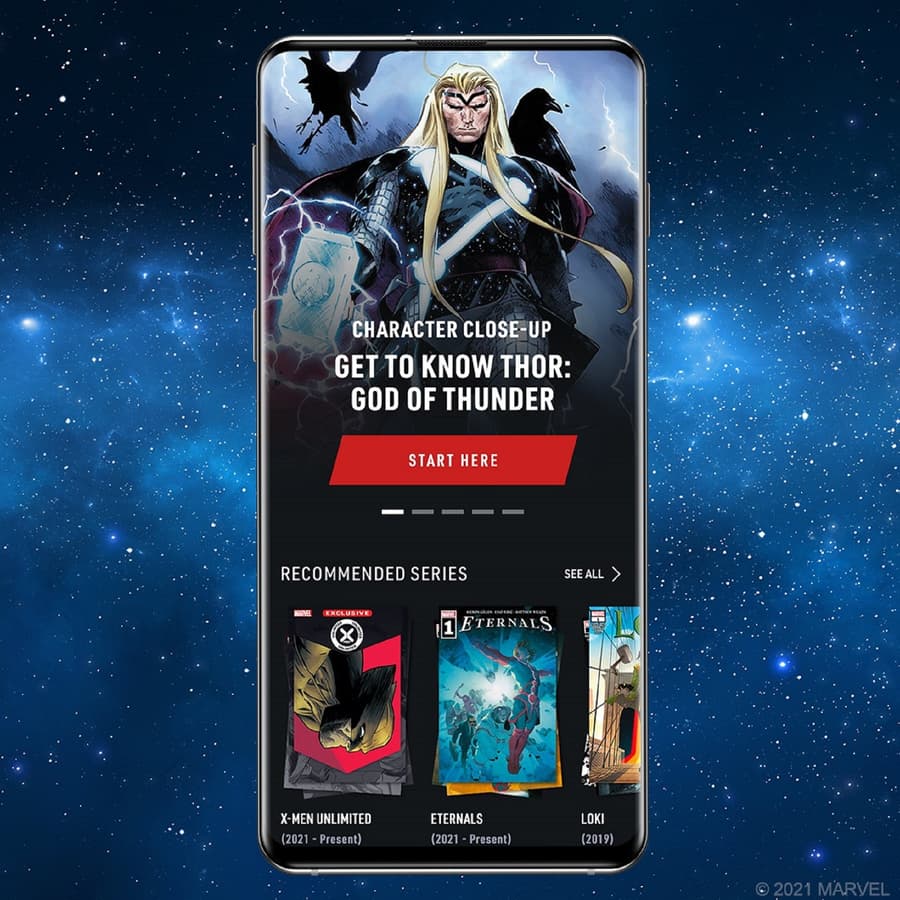 As part of this supercharged relaunch, Marvel Unlimited will now offer new, weekly stories from Marvel's top creators, told in visionary vertical format—introducing Marvel's Infinity Comics! These exclusive Infinity Comics can only be found on Marvel Unlimited, in-universe stories designed for phone and tablet starring the X-Men, Captain America, Shang-Chi, Black Widow, Venom, Carnage, Deadpool, and more every single month. Read the first issue of X-MEN UNLIMITED INFINITY COMIC #1 now, the latest X-Men series from Jonathan Hickman and Declan Shalvey that kicks off a series of rotating adventures featuring the many mutants of Krakoa and beyond.
Get more details on Marvel Unlimited's brand-new features below, and join today to experience this incredible app for yourself.
MARVEL'S EXCLUSIVE INFINITY COMICS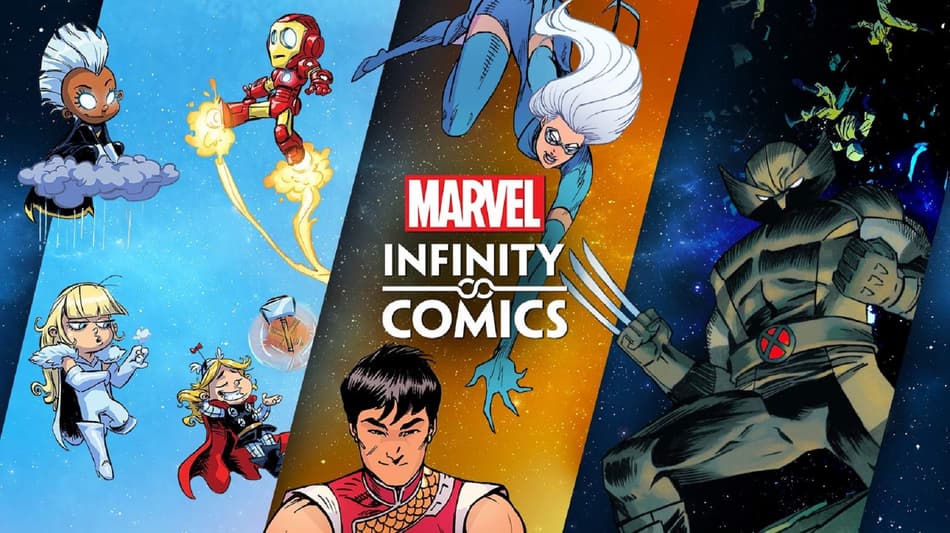 Infinity Comics have arrived!
Every week, dig into exclusive vertical comics by groundbreaking creators including Jonathan Hickman, Declan Shalvey, Skottie Young, Dax Gordine, Alyssa Wong, Nathan Stockman, Kelly Thompson, Gerry Duggan, Lucas Werneck, Geoffo among many others! Infinity Comics will expand the Marvel Universe with stories adjacent to and within Marvel Comics continuity.
This is a Marvel first in the digital comics landscape, a dramatic departure from anything we've done before, and a continuation of our history of innovation in digital reading. From Skottie Young and Dax Gordine's GIANT-SIZE LITTLE MARVELS to the latest X-Men series from the Reign of X, Infinity Comics offers something for everyone—long-time readers and newcomers alike.
Starting today, you can read 27 brand-new Infinity Comics issues on the all-new app, with over 100 issues planned for release by the end of the year!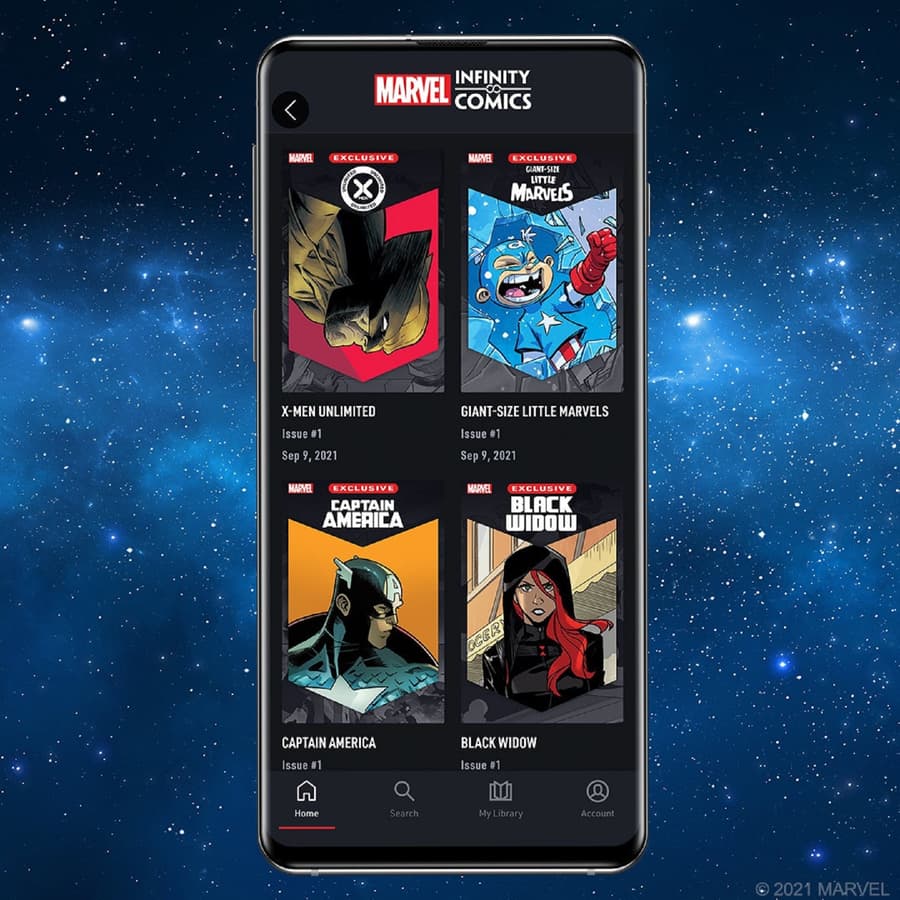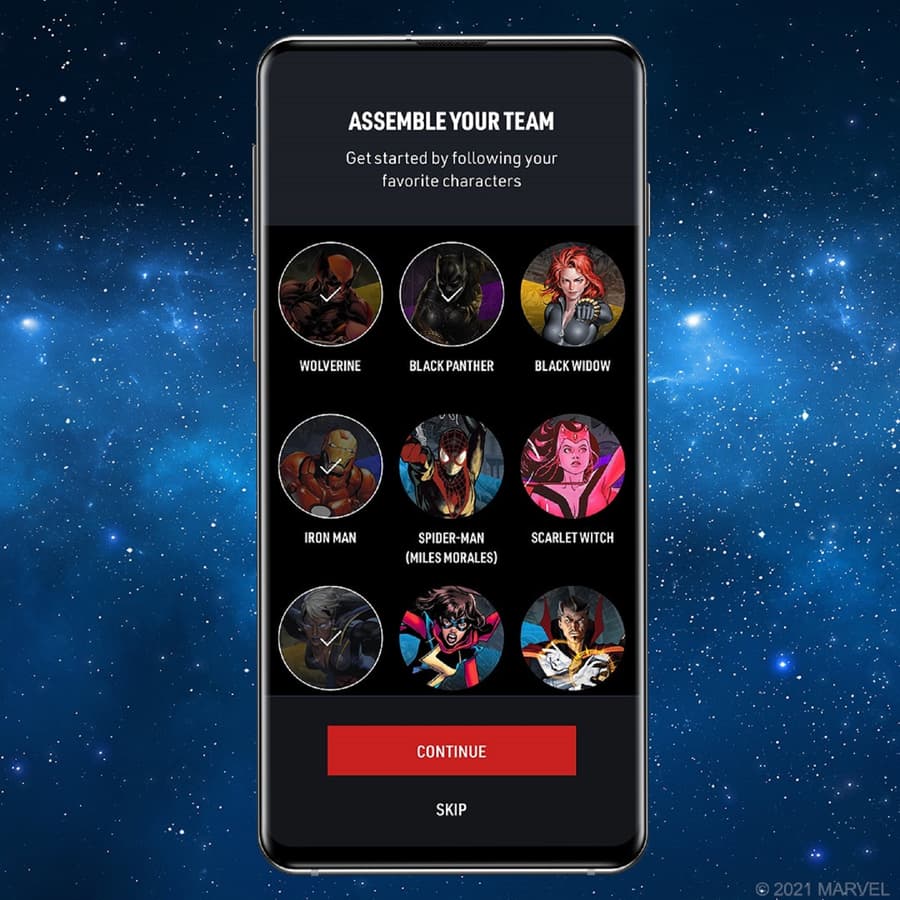 Following your favorites just got easier!
Stay up to speed with the latest Marvel stories across characters, series, and creators through push notifications and the creation of personal pull lists! Save series, issues, and Reading Guides to your library, and assemble a team of favorite characters you'd like to follow in ongoing series!
PERSONALIZED RECOMMENDATIONS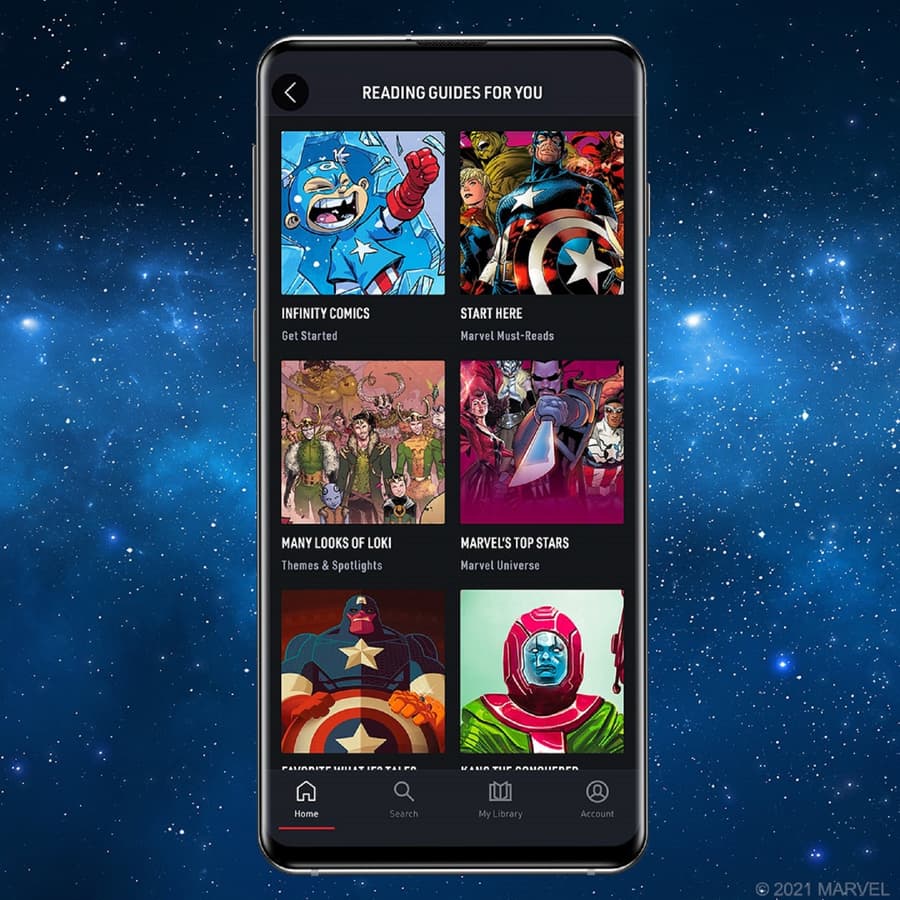 In addition to a new intuitive Search, the all-new Marvel Unlimited is a smarter, more personalized experience! Now, we offer recommended Reading Guides and series based on your current reading and favorites. You'll always be able to find fresh entry points and new stories based on the themes, creators, and characters that speak to you.
UNLIMITED DOWNLOADS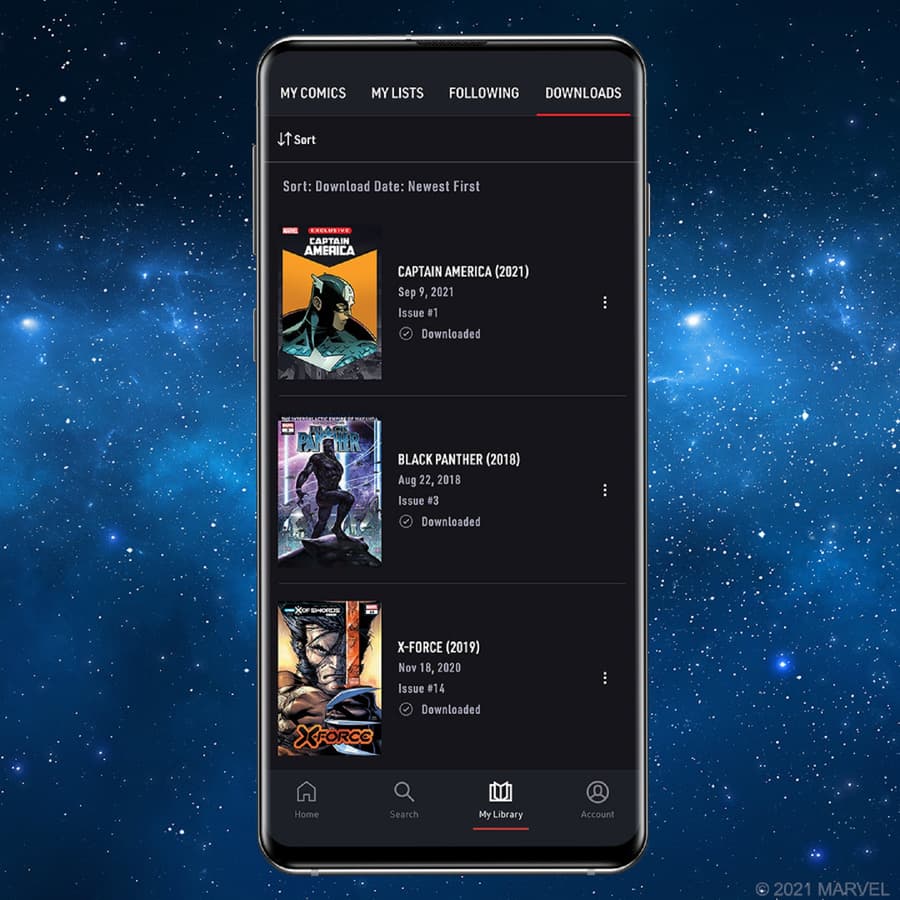 You asked—we listened.
Take your comics on-the-go by downloading endless comics for offline reading. Download limitless issues, and enjoy the journey towards your destination on, and off, Wi-Fi.
LINK YOUR ACCOUNT ON ANY DEVICE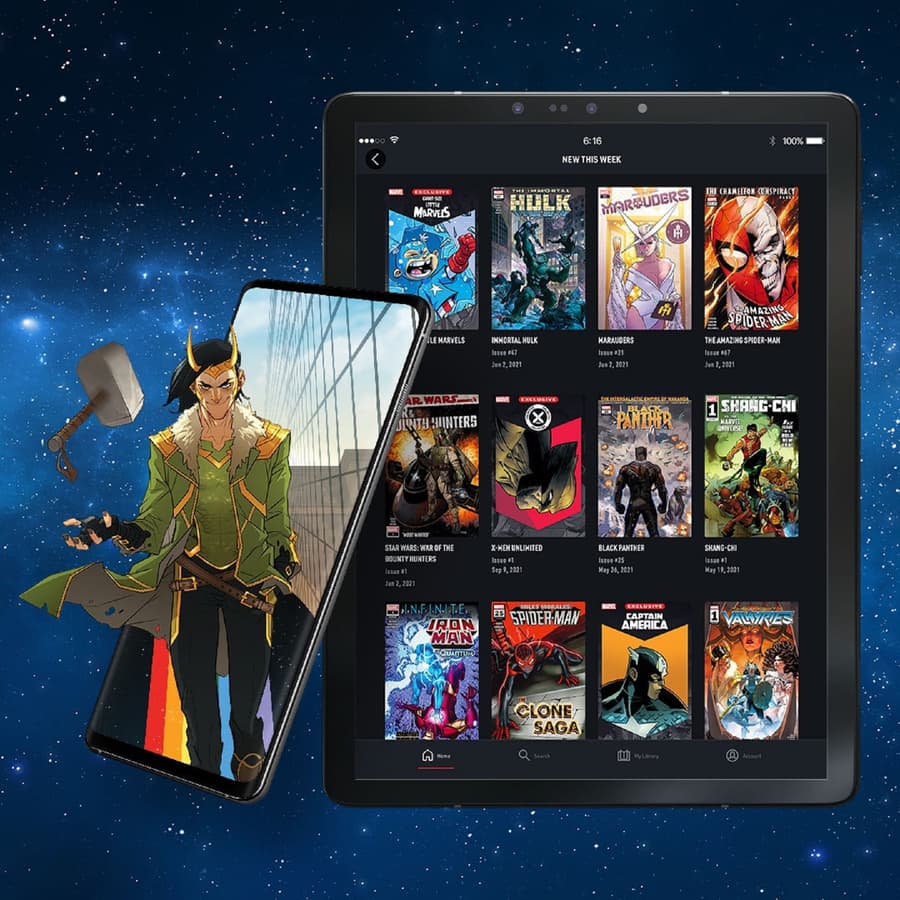 Whether reading on a phone or tablet, Marvel Unlimited can now be synced across multiple mobile devices. Pick up where you left off with a seamless reading experience that follows you where you go.
EARN MORE MARVEL INSIDER POINTS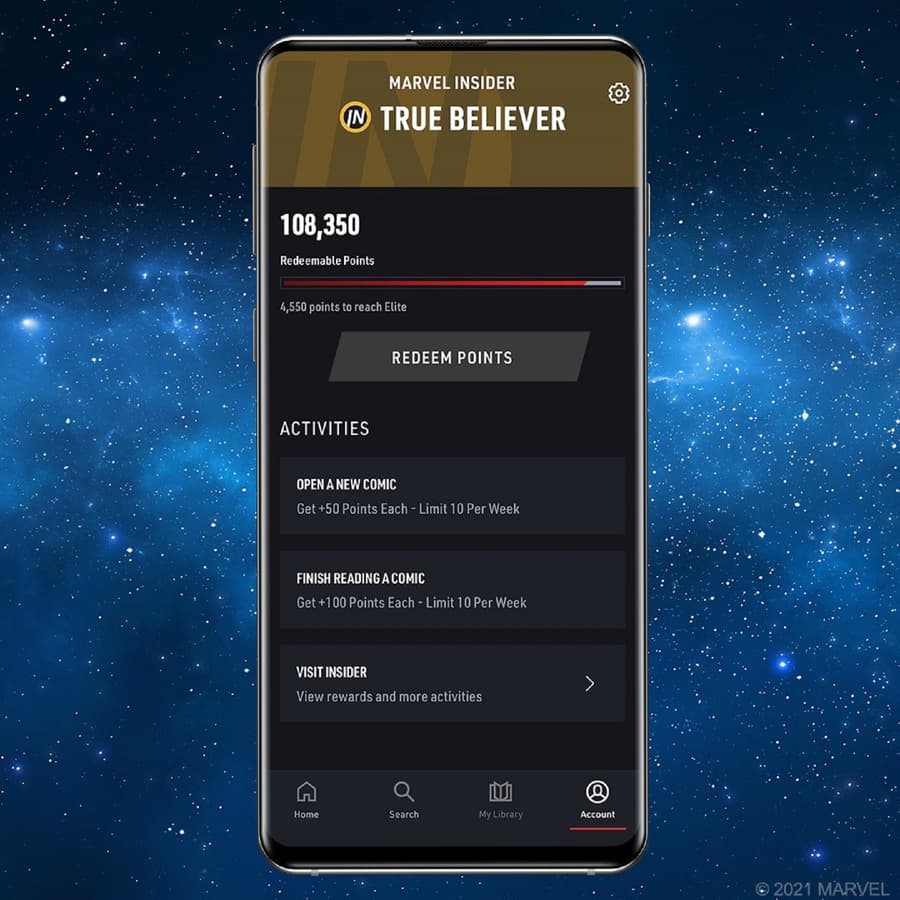 Read comics. Earn points. Redeem for cool, exclusive rewards.
Through in-app integration, you can rack up Insider points for the comics you're already reading! Track your progress weekly (or daily), and see how many redeemable Marvel Insider points you've earned to get social packs, digital wallpapers, comics collections, exciting fan experiences, and more. From opening a new comic issue to completing one, tally up those Insider points and see what rewards are available for you at https://www.marvel.com/insider/home. Not a Marvel Insider? Sign up today.
More surprises lie in store in the all-new, all-different Marvel Unlimited! Download the app for iOS or Android devices today to gain this award-winning experience for yourself.
Follow Marvel Unlimited on Twitter and Facebook to stay tuned in to weekly announcements, articles, and more, all at @MarvelUnlimited. Follow us today to join the conversation with thousands of fellow fans, and let us know what you're reading!